To celebrate #WorldGinDay here is a low down of some fabulous local Gins.
Marlow Gin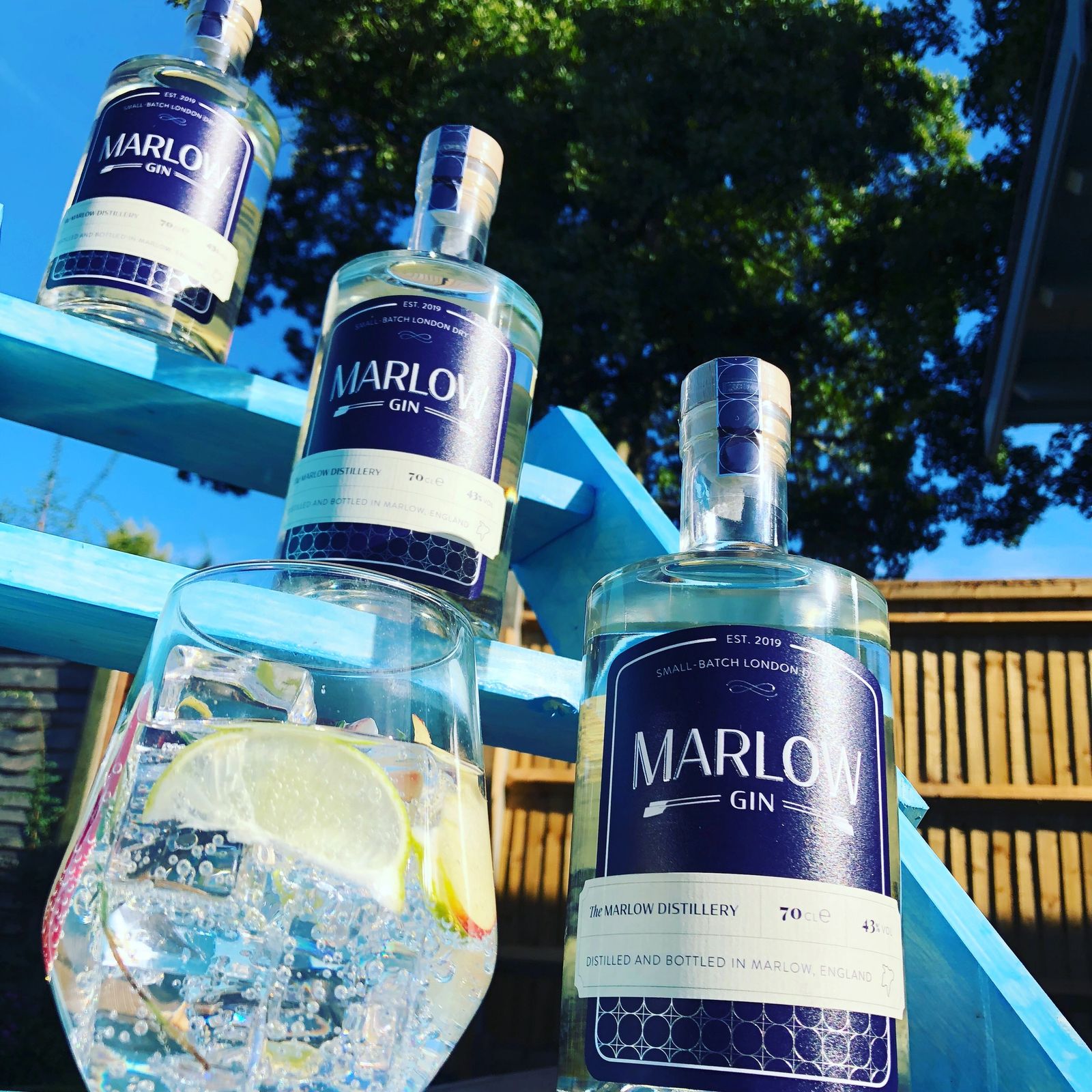 "We produce every bottle by hand from Matilda, our copper still in our little distillery in Marlow. We source our Juniper carefully to give our spirit a fantastic taste, with strong notes of pine. We add tones of citrus from the best quality lemongrass and fresh lime with liquorice to give a more viscous texture. Angelica provides a long lasting flavour; while hops grown in the UK add a spicy, honey and earthy aroma that also lets us celebrate and recognise the brewing history and heritage, past and present of our riverside town."
https://marlowgin.co.uk/buy-online
Cross Stream Distillery is a micro-distillery based in Marlow. Cross Stream Gin is distilled in a traditional Alembic copper potstill over open flame producing a super smooth, premium gin layered with flavours of citrus, juniper and spice. Handcrafted by husband and wife team, Charles and Chloe.
Pick up a bottle from their website where they are offering free delivery on all orders.
Tarbay Botanists
The Tarbay Botanist is a family run gin distillery located in Windsor. Licensed in 2019 and now selling the first gin called 'The Windsor Batch' It has flavours of rosemary, lemon balm and lavender and is 45% ABV.
Cricketer's Gin
Surrounded by beautiful woodland and nature, Pinkneys Green in Berkshire is home to three of the local botanicals featuring in Cricketers Gin; Wild Marjoram, Milk Thistle and Blackberries. These unique flavours harmonise with zesty orange, spicy coriander and subtle tones of liquorice to deliver an exquisitely smooth juniper-forward gin.
Berkshire Botanical
Berkshire Botanical Dry Gin contains 9 botanicals (Juniper, Coriander, Angelica, Sweet Orange Peel, Pink Grapefruit, Lemon Peel, Cassia, Orris and Norway Spruce) The Yattendon Estate is the largest grower/supplier of Christmas trees in the UK.
https://berkshirebotanical.co.uk
Twelve Below Tonic
Award-winning TwelveBelow tonics are disrupting the soft drinks market by pioneering the UK's first naturally low sugar tonic, using a dash of organic agave for sweetness. Great tasting and versatile as a standalone drink or mixer, they come in a variety of exciting blends for the discerning drinker.
Inspired by and developed in the beautiful countryside of South Buckinghamshire, England, we have dedicated time to developing the perfect range with consumers and trade partners in mind. Feedback from distillers, trade customers and consumers is that TwelveBelow tonics are a gamechanger; they love the natural taste, and the exciting range gives choice, without compromise.
The TwelveBelow collection is flexible and innovative, the go-to choice for an alcohol-free drink or the perfect partner for premium spirits. Our range of fruit and botanically infused tonics will lift your favourite spirit without distraction, producing a well-balanced and rounded serve. Our range is 12 calories, and only 2.5g of sugar per 100ml, meaning that you can enjoy a delicious drink that is officially classified as low sugar.
TwelveBelow was delighted to be announced as a Gold Medal winner in the Freefrom awards drinks category in 2020 for our Apple & Garden Mint tonic.
#worldginday